Ruth Stern
L
ive your Purpose...
C
reate Unlimited Abundance & Success...
T
hrive in your Life & Business...
Client Attraction Breakthrough BLUEPRINT

The 7 Step System To Manifest Your 6 Figure Income & Make a Positive Impact Doing The Work You Love!
This is a private one on one 6 month intensive program, designed to give you all the tools you need to double your income; attract your ideal clients;  while doing the work you love .  We customize a personal strategy to grow your business and income! Learn how to create income consistently month after month and learn the systems to generate new clients; and manifest your thriving income! 
You'll get the mindset, the marketing, the feel good profit-making system to back it up.
Transformation required. Prosperity and fun guaranteed!
The Client Attraction Blueprint Includes:
Module 1: Claim Your Lucrative Niche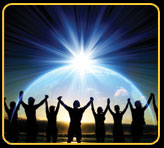 Get clear on who you are and your core offerings. Choose your niche and message
Clarify their struggles and the transformation your target market wants
Captivate your ideal clients and speak to their heart and soul
Know exactly what to say in networking meetings or on your website to reach your tribe
Know where to find your ideal clients and how to be an effective networker
Module 2: Design Your Vision & Mission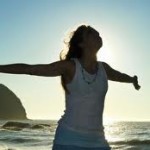 Create your vision and mission that is powerful and motivates prospects to want to work with you
Discover your message- what drives you to help others
Create your business and marketing plan. We customize a personal strategy to grow your business and income based on your specific needs

Know exactly what to say in your  speeches, videos, blogs etc. where you will stand out and create great desire to work with you
Module 3: Mindset Mastery for the Heart Centered Entrepreneur THE *KEY* Foundation for Success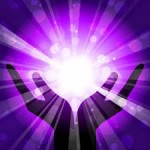 Blast through major blocks and limiting beliefs that sabotage your success. Learn powerful tools to release limiting beliefs and fears of being rejected, visibility, failure, procrastination and more
Overcome any mindset or self-worth issues that are holding you back from the success you desire and deserve
Discover what is sabotaging you and holding you back from growing your business, being seen, and creating your dream work
Module 4: How To Attract Your Ideal Clients to Fill Your Practice with Your Ideal Income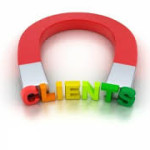 Fill Your business with your ideal clients- Learn the art of enrollment and Master the 6 step heart centered formula to  host complimentary consults that enroll at a 50% conversion rate.
Learn how to authentically make an offer that your perfect clients happily say YES to your services.
Transforming Objections: How You Can Authentically And Powerfully Work With "I Can't Afford It", "I Need To Think About It", And Other Forms Of Fear And Resistance In A Way That Allows Your Clients To Say YES. I'll show you how to help your clients transform their fears and concerns... because when you're able to help potential clients stretch and expand so that they're ready to receive the help they really want, this is a HUGE service to them.
How to build a stream of referrals  and learn the art of networking
Learn Client Retention Secrets- how to re-inspire your clients, who want to work to work with you long term
Module 5: Promote Your Products & Services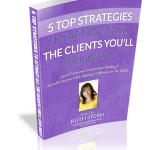 How to Package your services providing steady income over the long term
Leverage your time and serve more clients better
How to create High-End Packages your clients will love-when you can present your potential client with an irresistible package that you are totally aligned with, it makes the enrollment process so much easier. When you love your high-end package, it creates a tidal wave of YES energy that results in many premium clients.
Create more consistent cash flow
Learn how to create desire and hunger in your audience without being salesy or pushy
Module 6: How to Set Up & Run Your Business Online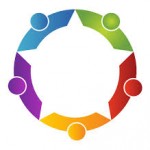 How to automate your business- Create autoresponders, sending newsletters or information tips, collecting payments, setting up your merchant service
Create a specific action plan to get you to the next level of your business so you can truly live your life with more passion
How to build a client getting website-  build your email list to attract more of your ideal clients

Module 7: Free Your Time: Free Your Life!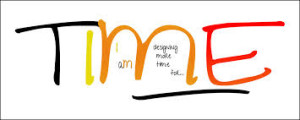 Gain more free time with simple organizational skills to free up your time and stop wasting time
Learn ONE powerful strategy to get more done and actually make it enjoyable
How to make follow up easy and get more clients as a result
6-Month One-On-One Coaching Program: Three 45-minute, private Client Attraction Coaching Sessions each month
Done for you success templates and scripts to support you
BONUS #1: 3 hour vision/mission intensive plus we'll set up your business and marketing plan
BONUS #2: Receive all the recordings of all meditations to boost your confidence and heighten your energy; receive tapping sessions (the EFT process we use to eliminate your limiting beliefs that block your wealth and success)
BONUS #3: Unlimited email support (to review marketing materials, copy questions, enrollment questions etc.)
BONUS #4: 2 "Get Unstuck" Belief Breakthrough sessions- to shift and eliminate blocks - 30 min. each
What Former Clients Are Saying....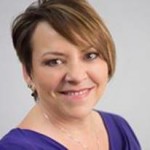 Before I began working with Ruth I struggled with how to express what I do for my clients in a networking atmosphere. During my coaching program, I gained insight on the proper ways to engage at a networking event and talking to individuals. It was a major breakthrough as before I was all over the place and now I have a specific way to reach who I want to attract. I was able to put together a goal for the new year and also took actions to rebuild my website and rebrand my business. After taking Ruth's coaching program, my business has steadily increased and I am now able to offer more skin care treatments that I have been wanting to engage in. Within 6 months,  I had a 29% increase in revenue. I also feel so much more fulfilled and successful in my personal life.
Diane Guercio, Aesthetician and Massage Therapist
www.DianeGuercio.com
www.HolisticBeautyCenter.com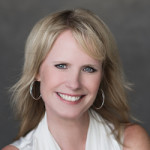 I wanted to start a government consulting business but had no idea how to do it. I had the knowledge in my head – but didn't know how to make it "saleable". During the coaching program, I learned how to organize my thoughts and information and put them into a format that oozes tremendous value. Ruth is a fantastic cheerleader and has helped me to own my worth and reframe a lot of the "false fears" that prevented me from moving forward. I now know that what I have to offer my clients can truly catapult their businesses into the government market, where they can stand out and win contracts. Between Ruth's coaching and my spiritual practice, I am now enjoying a business and a life that I LOVE!
Kristy Nevils
Kristy Nevils Coaching
www.kristynevils.com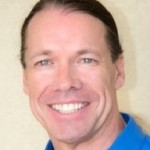 I was in COMPLETE fear about speaking to more than 2 people. I became absolutely fearful even if I was seated and had to say a sentence or two in a group of 3 or more people.
I TRULY had a life changing transformation because of Ruth Stern. ..not only am I able to stand and speak at ease in front of a room full of people, I actually welcome the opportunity and now seek it out. Because of Ruth I now am creating a program where I will be touring the United States to speak in front of groups about going from living in a single wide trailer to becoming a multimillionaire.
What Ruth has given me transcends just being confident in front of groups, I actually have more confidence in day to day living as well as feeling more secure and confident in my marriage. To me she really is a miracle worker… This may sound over the top and unbelievable and to tell you the truth if I had not experienced it for myself I would have a difficult time understanding it.
Mike Plante
Yes! I'm ready to Skyrocket my business, attract my ideal clients , and create a thriving income doing what I love!
Please fill out the form below and I will contact you for a complementary session.
We value your privacy and would never spam you