Feed Your Soul: Healing Anxiety & Stress
This is a 3 month private one on one coaching program. This is for you, if you are ready to release the stress and overwhelm and step into radical self-care ; self love strategies and practices for life. We will "feed your soul tank" with an empowering loving mindset, release the negative beliefs that feed the anxiety; so that you can live in deeper fulfillment, joy and inner peace. Learn the spiritual and practical solutions for inner and outer success and joy!
 What's Included in your coaching package?

9- 45 min. coaching sessions (by phone, skype or in person)
You Will Learn:
* The 2 most powerful strategies to reduce stress, anxiety , overwhelm and more in a few minutes a day
* To use the Peace Process to melt away fear and stress and have more joy
*Uncover your programming from you're your past experiences that keep you stuck in negativity, worry and stress.
*Enrich your life and feed your soul with: personal self care plan, 5 minute daily spiritual practice
* Identify the limiting beliefs that create your unhappiness and how to release these beliefs rapidly with EFT and the Law of Attraction exercise
*How to raise your energy vibration to live in high vibrational state every day to increase your energy, increase your happiness state and improve all  your relationships
* Soul inspired homework to keep you moving forward each week into deeper peace and reduced stress
Bonus #1:   Jump start "Empowerment/Healing Plan" – customized plan to get you where you are now and where you want to be-  2 hour jump start session
Bonus #2:  Unlimited email access in between sessions for support
Bonus #3 :2   15 min. Get Unstuck S.O.S. call when you need it most
Bonus #4: All meditation/visualization and tappings recorded to download to your computor or phone- these are your customized processes to release anxiety and stress symptoms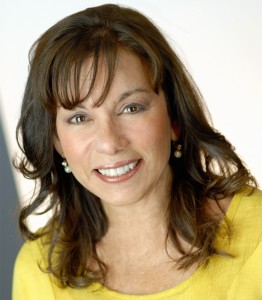 I am very passionate about helping people who suffer insomnia and anxiety. My intention is not only to eradicate your anxiety, but also to create a powerful, inner transformation towards joy and inner peace.
I have been a licensed mental health therapist and business coach for a combined thirty years plus. And I've  counseled thousands of clients seeking both inner and outer success. And most importantly, I have self-treated and in fact cured the chronic insomnia and anxiety I've suffered for over nineteen years.
I truly understand from both a personal and psychological view what you are facing. Learning powerful energy/psychology techniques were my saving grace .
It is a privilege to guide you on your journey to live a joyful, life filled with inner peace and deeper fulfillment!
Wishing you much joy....